Kitchen Renovation
The title of 'most important room in the home' changes from time to time, but at the moment, it's held by the kitchen. This part of the house is no longer just a place to prepare meals; it's also a social area and an extension of our lifestyle. As such, it's important that you're taking steps to make the heart of the home as attractive, inviting, and comfortable as possible.
Before getting your kitchen renovation underway, you'll want to first thing about the style that you're trying to achieve. You may want to have a more traditional kitchen or take the modern route, and have a space that's as good for socializing as it is for cooking. Once you've made your choice, you'll be able to get in touch with a company that specializes in kitchen Renovation.
Because of the importance of this area of your home, it's crucial that you're working with a professional and experienced outfit, who will help bring your ideas to life. If you work with the right company, you'll have hired a professional team that gives you a kitchen makeover that you love, all the while going through the process with respect and courtesy.
They say that the kitchen is the heart of the home. If that's the case, then you want to have a kitchen that you love. So take a look at your kitchen needs, and begin thinking about upgrading it. You might just find you love your home all the more once you've made the changes.
Before we even break ground, you know every detail of the project. Because there are so many elements of design used in creating the best possible space for your family, our thorough design approach allows us to fully plan your project and provide itemized budgets and construction schedules prior to lifting a finger in the actual construction.
BuildMasters provides concept-to-completion remodeling by offering architecture and design experts working as a single collaborative team with a dedicated crew of construction professionals.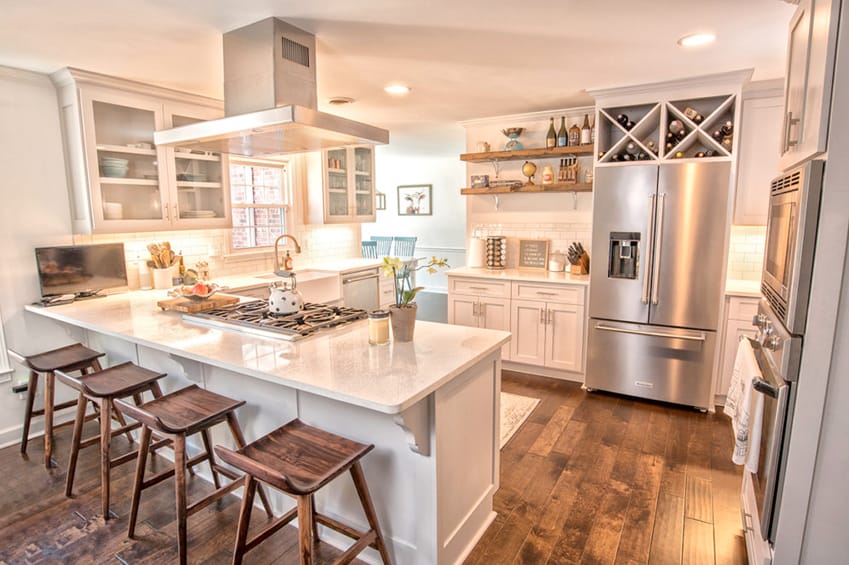 "We don't just meet building code, we exceed it!"