Kitchen Remodeling Simpsonville
Kitchen Renovations
The title of 'most important room in the home' changes from time to time, but at the moment, it's held by the kitchen. This part of the house is no longer just a place to prepare meals; it's also a social area and an extension of our lifestyle. As such, it's important that you're taking steps to make the heart of the home as attractive, inviting, and comfortable as possible.
Before getting your kitchen renovation underway, you'll want to first thing about the style that you're trying to achieve. You may want to have a more traditional kitchen or take the modern route, and have a space that's as good for socializing as it is for cooking. Once you've made your choice, you'll be able to get in touch with a company that specializes in kitchen remodeling in Simpsonville.
Because of the importance of this area of your home, it's crucial that you're working with a professional and experienced outfit, who will help bring your ideas to life. If you work with the right company, you'll have hired a professional team that gives you a kitchen remodeling makeover in Simpsonville that you love, all the while going through the process with respect and courtesy.
They say that the kitchen is the heart of the home. If that's the case, then you want to have a kitchen that you love. So take a look at your kitchen needs, and begin thinking about upgrading it. You might just find you love your home all the more once you've made the changes.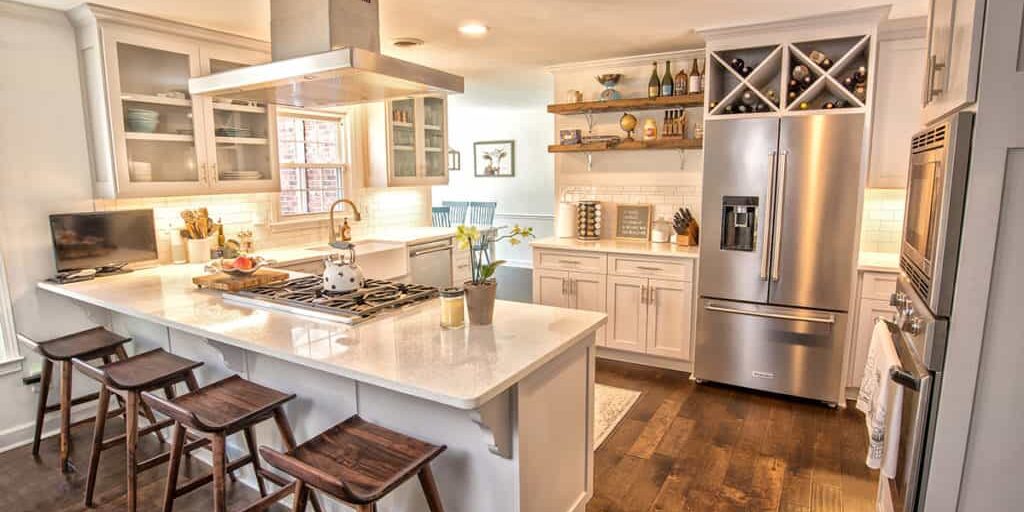 Why A Kitchen Remodeling Contractor?
You might be thinking that you can remodel your home entirely on your own. But a kitchen renovation is a huge job and there's a ton of planning that goes into it. Organizing the right installations and managing the workforce, as well as doing a great job, isn't an easy job – but the kitchen remodeling contractor can make it look simple. Here at BuildMasters, we'll handle your kitchen renovation from start to finish – giving you a perfectly finished kitchen.
So You're Looking For kitchen Renovation Ideas?
Not sure what kind of design you're looking for? Or how to maximize on a space? Or even what style of finish will suit your home? As your kitchen remodeling contractor, BuildMasters, will lead the way and guide your home renovation to create the house of your dreams.
YOU HAVE A VISION. WE MAKE IT A REALITY.
If you don't know where to start when it comes to your kitchen Remodeling, then talk through your options with the experts. They'll have in-depth, valuable advice about what would look best in your Home Remodeling. And not only will they help clarify your ideas, but they can also bring them to life. The work will be carried out with expertise and professionalism, and when it's finished, you'll have a custom kitchen that looks magnificent. Whether you're upgrading to boost your home's value or for your own enjoyment of the property, you will not regret your decision.
Our process relies on honesty, dedication, and detailed planning with every South Carolina homeowner in order to ensure a quality Home Remodeling, kitchen or basement remodeling project that you can enjoy for many years to come.
We Are The Clear Choice For Your Home Remodeling Project!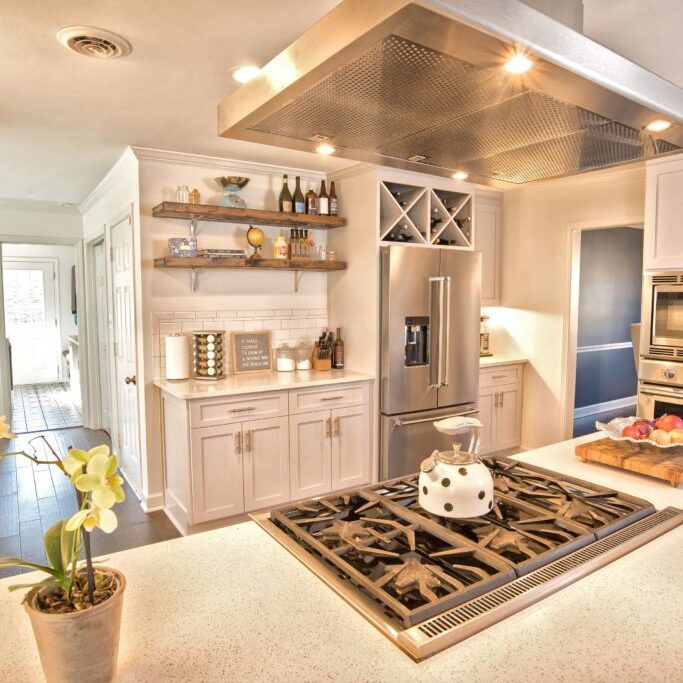 BuildMasters is fully licensed and insured to build homes in the Greenville area and throughout South Carolina. Our focus on customer service and personal attention means you will get the quality custom-built home you've always wanted when you partner with us. We understand that families come in different shapes and sizes - and it's the shared spaces inside a house that makes it a home.
"We don't just meet building code, we exceed it!"